Explore Model
New Honda CR-V Hybrid in Gravesend Kent
Introducing The All-new Honda CR-V. It Is The Largest SUV Ever Made By Honda And Comes With Two Powertrain Options, The CR-V E Full Hybrid, And The CR-V E Plug-in Hybrid. The Vehicle Is Packed With Features That Make It One Of The Most Versatile And Superior Vehicles On The Market. In This Article, We Will Take An In-depth Look At What Makes The Honda CR-V Stand Out, And Why It Should Be Your Next SUV. The CR-V E Is An Impressive SUV That Is Perfect For Those Who Want To Save Money On Fuel. It Delivers A Fuel Efficiency Of 6.6 Liters Per 62 Miles And Is Packed With Features That Make It A Great SUV For Urban Driving And Commuting. It Comes With A Driving Range Of 590 Miles On A Full Tank, Which Means That You Won't Have To Fill Up Often. If You Are Looking For An SUV That Has A Low Carbon Footprint, Then The CR-V E Is An Excellent Choice. It Is Fully Charged Every Morning With Home Charging, And Its EV Drive Mode Ensures Ultra-low Emissions From Just 18g/km Of CO2. It Is Perfect For Those Who Are Looking For A Pure Electric Zero-emissions Driving Range Of Up To 50 Miles, And It Switches To Hybrid Mode When The EV Battery Is Low.

The New CR-V Hybrid Comes With A Premium And Refined Interior That Redefines Refinement. It Features Luxury Leather Upholstery, A Panoramic Glass Roof, Heated And Cooling Seats, Heated Rear Seats, Plus A Premium Audio System And Ambient Lighting, Making It A Luxurious And Comfortable Ride. The Interior Is So Enticing That You May Never Want To Step Out. Safety Is Key With The CR-V. Honda SENSING Comes As Standard In Our Cars. The New CR-V Also Comes With The New Honda SENSING 360, With Additional Sensors And Cameras Around This Large SUV That Provide 360 Degrees Of Protection. The CR-V Also Comes With Additional Safety Features Like Our Multi-view Camera System For Ease Of Parking, Adaptive Driving Beam And Active Cornering Lights To Give You Better Vision As You Drive. The CR-V Comes With Honda CONNECT 9" Infotainment System With Smartphone Connectivity And Wireless Charging, A Head-Up Display, And Seat Memory Technology That Allows You To Store Each Person's Desired Position. It Also Features A Walk-up System That Automatically Unlocks When You Touch The Handle. You Can Load Up Your Luggage, And The Power Tailgate Will Close As You Walk Away With The Tap Of A Button.
Design
The CR-V Hybrid's exterior design is a testament to its modernity. The bold, imposing look with a new mesh grille design instantly commands attention.
Drive
The Head-Up Display allows you to access essential driver information without taking your eyes off the road.
Practicality
The new Honda CR-V Hybrid represents a leap forward in eco-friendly driving, combining cutting-edge technology, luxurious comfort, and comprehensive safety features.
Living with it
Step inside the CR-V Hybrid, and you'll discover a world of opulence and comfort. Premium leather heated seats, equipped with cooling and power reclining features, ensure that every journey is a delightful experience.
New Honda CR-V Hybrid Interior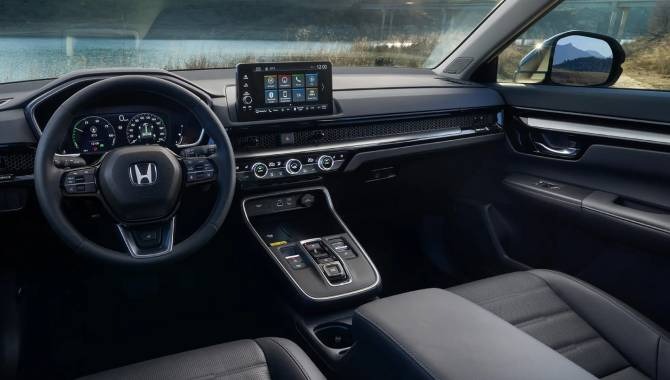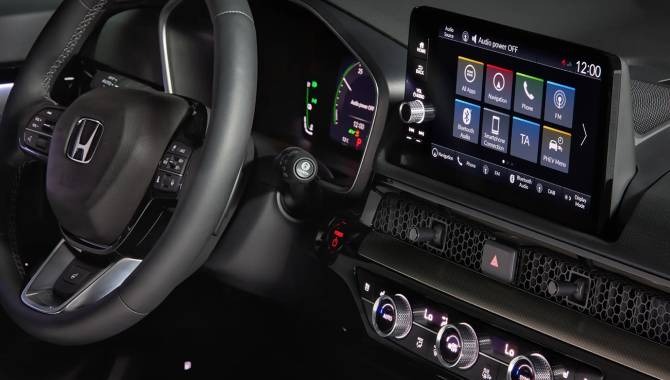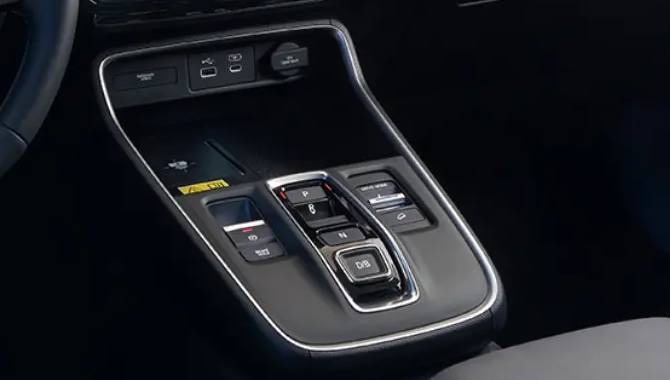 New Honda CR-V Hybrid Colours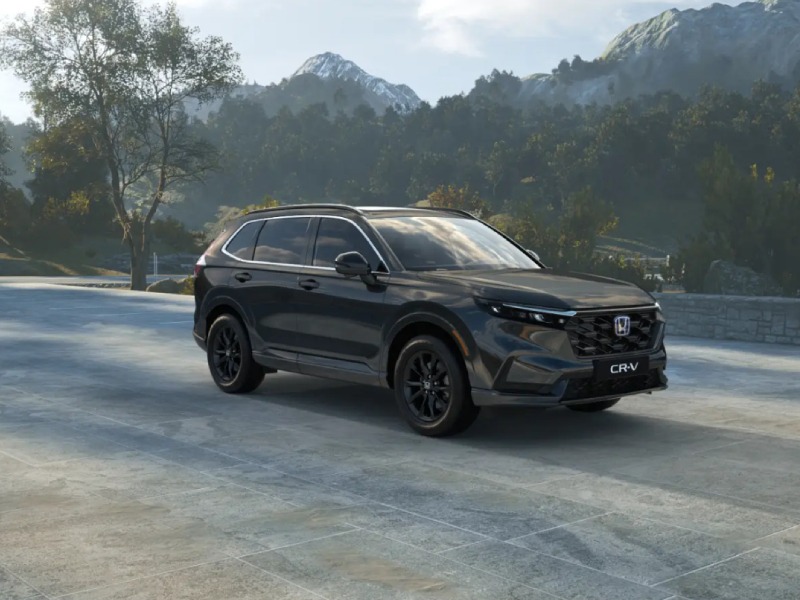 Crystal Black Pearl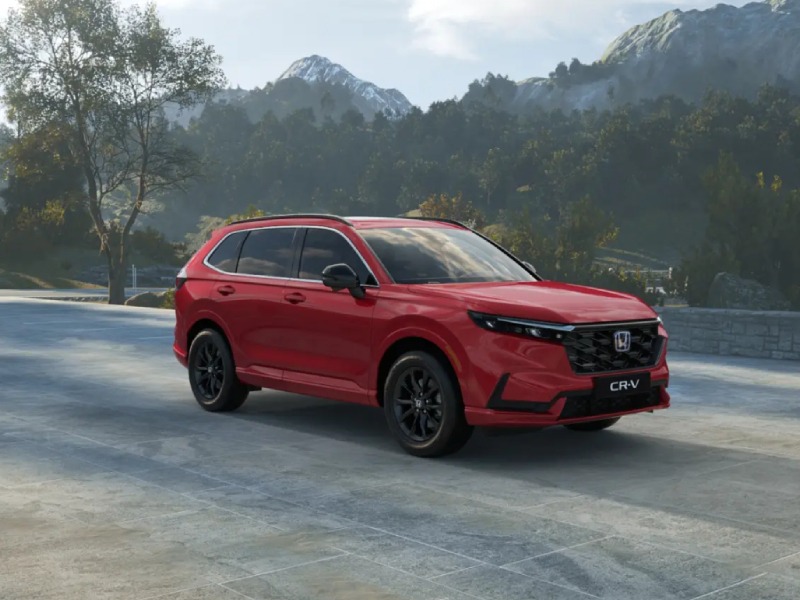 Premium Crystal Red Metallic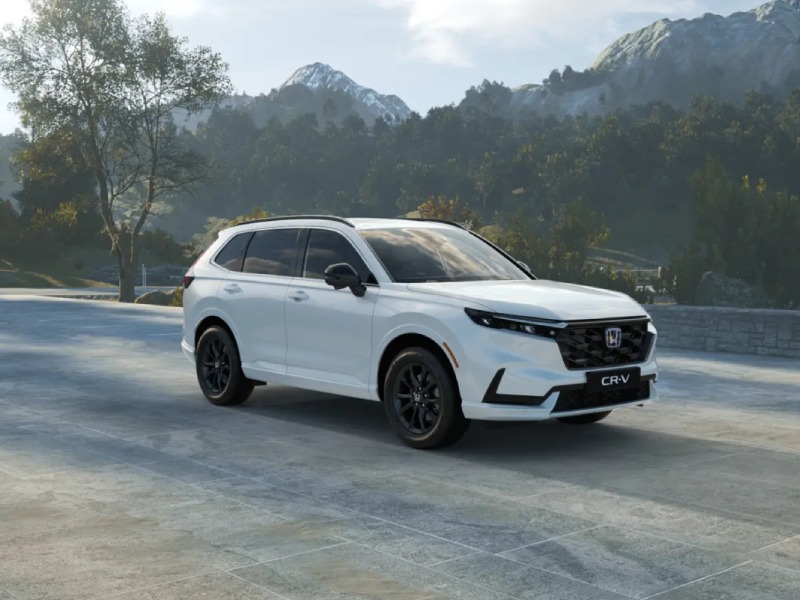 Platinum White Pearl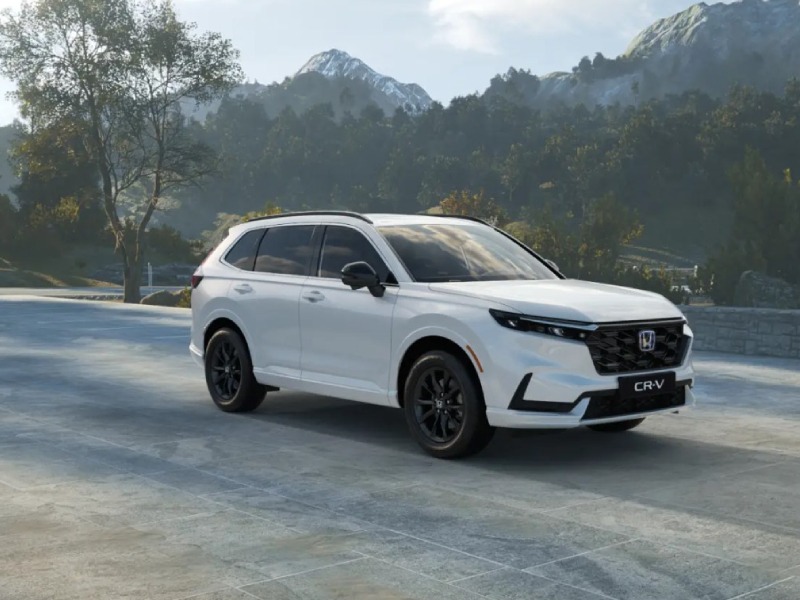 Diamond Dust Pearl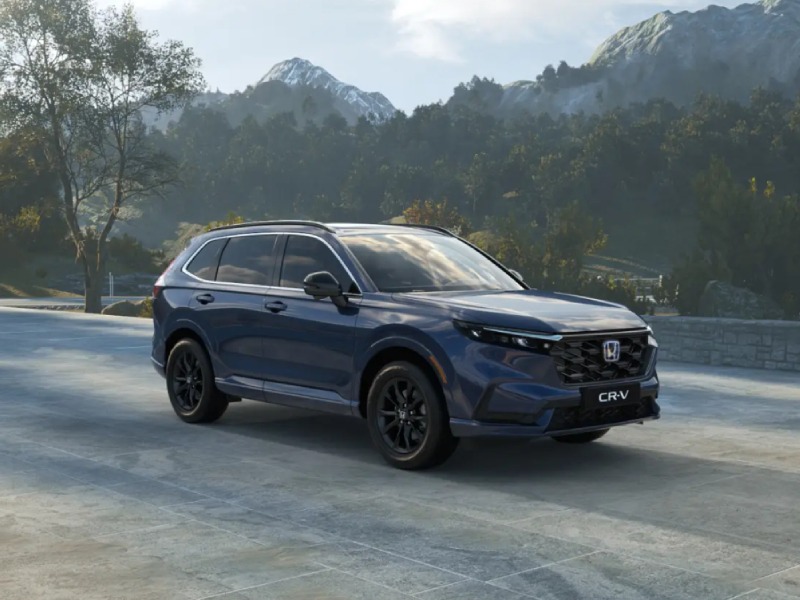 Canyon River Blue Metallic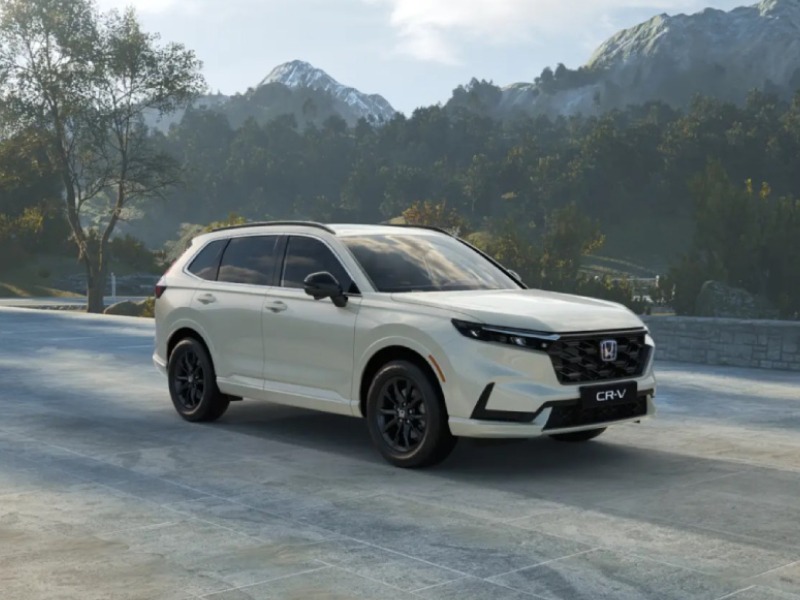 Gold Titan Metallic