G&M Motors offers a comprehensive range of repair and maintenance services to ensure that your Honda stays reliable, safe and retains a higher value.
We employ technicians of only the highest quality, who receive regular training and use only the latest in diagnostic equipment and tools.
Our genuine Honda replacement parts are competitively priced, and we are so confident in their excellence and the skill of our staff that we offer a 12-month warranty on parts (regardless of mileage). Once this warranty has expired, we also offer a HondaCare Extended Guarantee to give you additional peace of mind.
To book a service, MOT or to browse our stock of Honda parts and accessories, visit G&M Motors in Gravesend today.
Please note this is an enquiry service. We will be in touch to finalise your booking.
The FIVE Service Plan offers you five years of servicing* for £799 for all models†. This could mean substantial savings on five years' worth of servicing.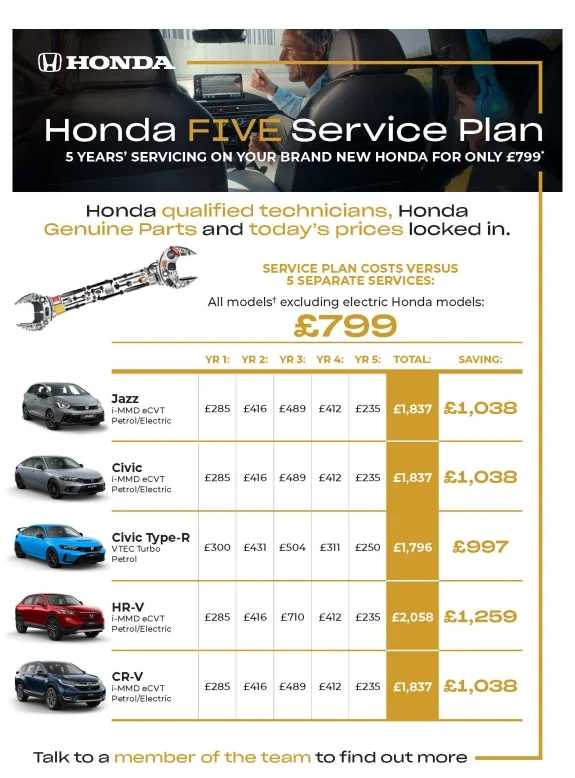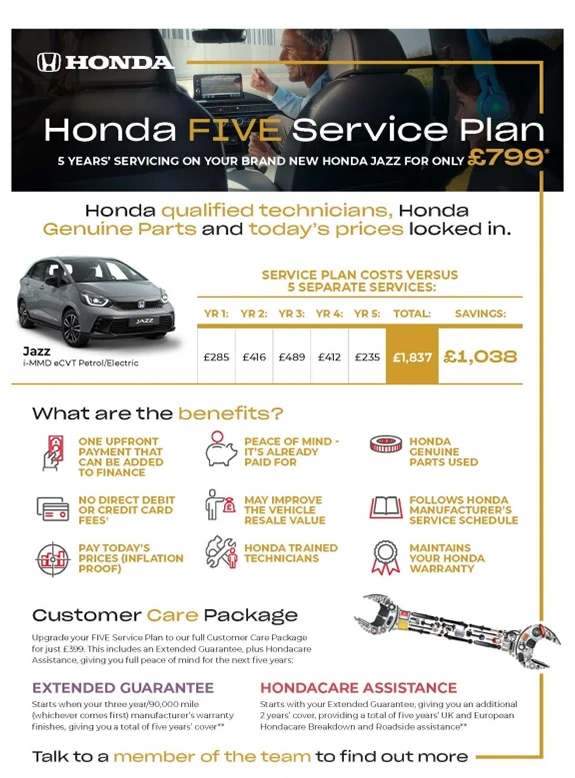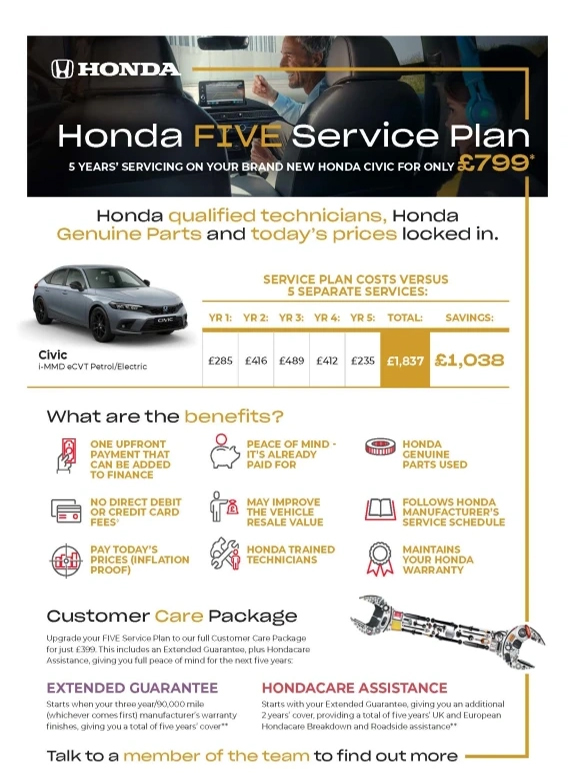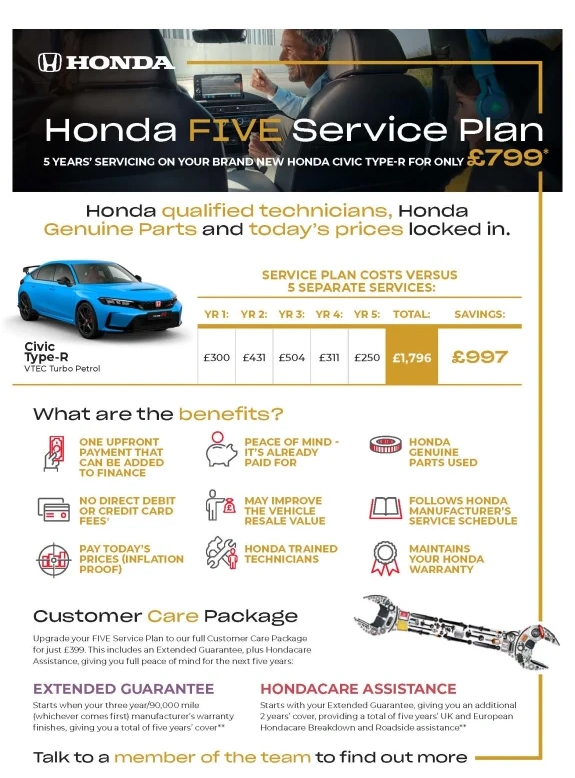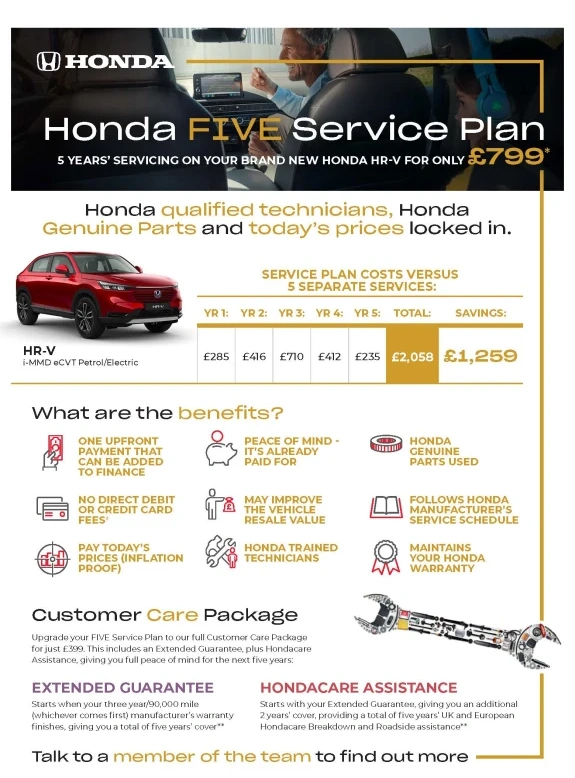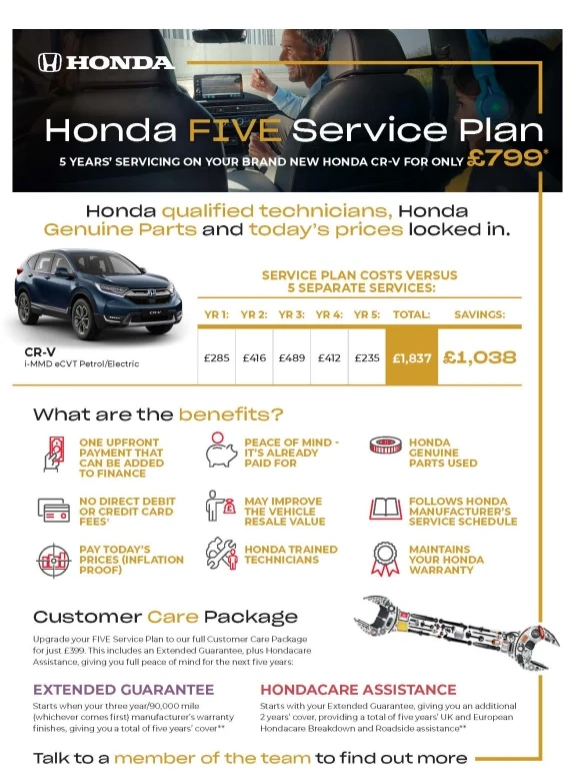 **For full details of the Extended Guarantee and Hondacare Assistance, including full terms and conditions, please visit www.honda.co.uk.
◊No Card Fees – No credit or debit fees will be added for the FIVE Service Plan. Any other items purchased at the same time may be subject to fees.
†The FIVE Service Plans do not cover the Honda NSX.
▽Loan cars are subject to the hire company's terms and conditions which may include age limitations, insurance and driving convictions. You can stop receiving marketing material from us at any time by contacting us using one of the following methods: 1. By sending an email to consentuk@honda-eu.com specifying you wish to withdraw consent; 2. By writing to the Database Manager, Honda (UK), Cain Road, Bracknell RG12 1HL. For full details of our privacy notice, please visit www.honda.co.uk/privacy.