Explore Model
Honda e in Gravesend Kent
Every So Often, A Car Comes Along That Sets The Heart Racing. The Honda E Is That Car With Its Retro-futuristic Design And Electric Heart. The Honda E Is Powered By An Electric Motor With 315 Nm Torque And 154PS For Effortless Acceleration. The Battery Offers Up A 137-mile WLTP Range And Can Charge To 80% In Around 31 minutes At A 50 KWh Station. Driving The Honda E Is An Invigorating Experience Thanks To The Instant Pickup And Acceleration At Any Speed. The Honda E Provides A Rewarding And Sporty Driving Experience With Its Low Centre Of Gravity And Even 50 Weight Distribution. With Its Compact Size And Short Overhangs, The Honda E Brings Optimal Balance, Stability And Handling To Your Electric Drive.
Choose From The Honda E Or Honda E Advance. Both Have The Same Torque Output But The Advance Has More Power. Pop-out Door Handles, Side Camera Mirrors And A Full-width 12.3" Dual Screen Are Just Three Innovations In This Stunning Car. Inside, The Modern Minimalist Passenger Cabin Utilises Tactile, Contemporary Materials. The Spacious, Uncluttered Interior Creates A Comfortable Lounge-like Feel. With A 171 L Boot, You've Got Space. Add To It By Folding The Back Seat Down To Make More Room For Luggage And Other Large Items. The Honda E Was Designed To Be Flexible Inside.
Design
The Honda e is love at first sight. With its rounded LED headlights and compact shape, there's nothing else like it on the road. The interior is beautiful too, with dual 12.3" screens, ergonomic controls and premium materials.
Drive
The Honda e is silent, cheap to run and wickedly quick. It has a 50-50 weight distribution and rear-wheel drive, making it a great thing to chuck around. The Honda e has 136PS while the e Advance has 154PS. Both have 232 lb-ft of torque.
Practicality
There are five doors with pop-out door handles to keep the exterior aerodynamic. In the back you'll find a 171-litre boot (big enough for your shopping or a pram) and all models get Smart Entry and Start to make access easy.
Living with it
The Honda e has an incredibly small turning circle and is equipped to make life easier with the Honda Sensing suite and Side Camera Mirror System. Advance models get Honda Parking Pilot, a heated steering wheel and heated front seats.
Honda e Interior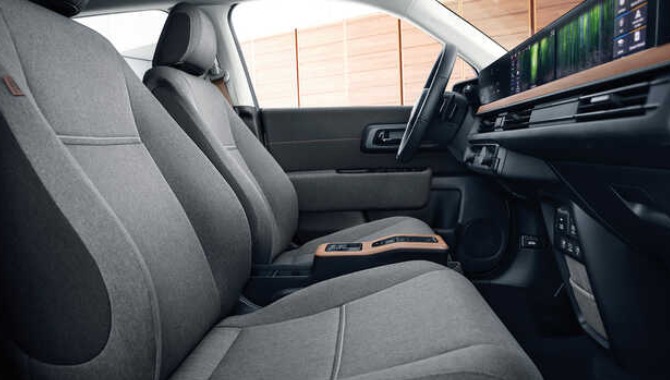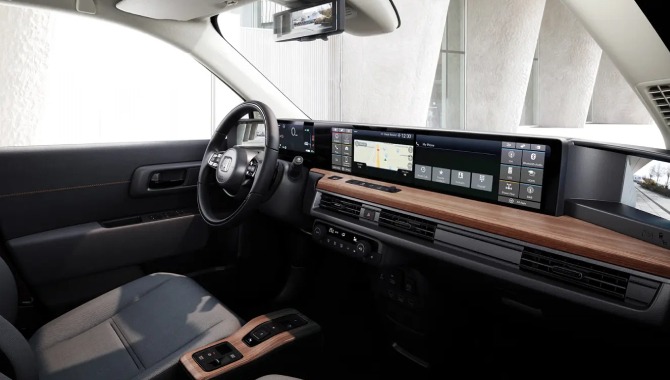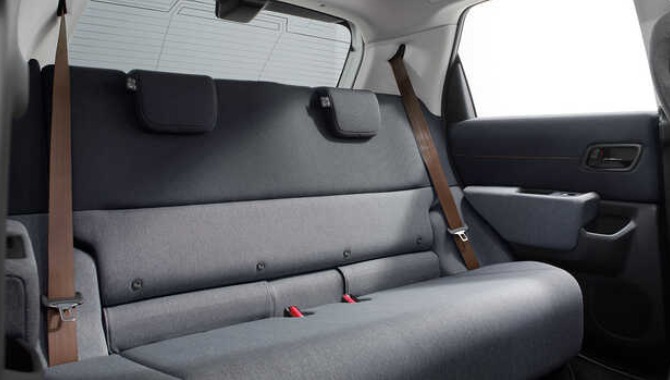 Honda e Colours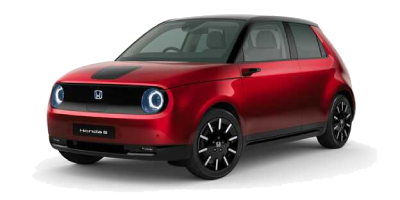 Premium Crystal Red Metallic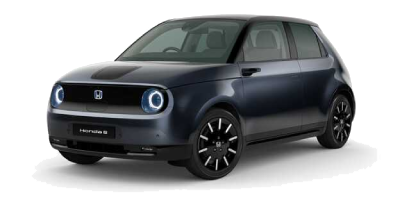 Meteoroid Grey Metallic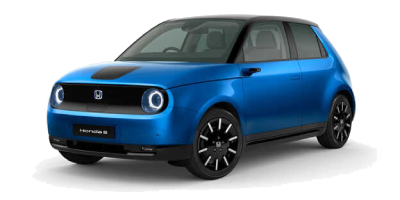 Premium Crystal Blue Metallic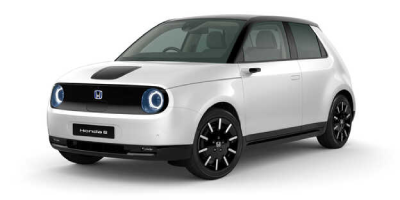 Platinum White Pearl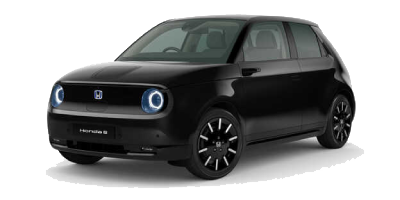 Crystal Black Pearl