Explore Model
Honda NSX in Gravesend Kent
The Honda NSX was borne from Honda's relentless quest to create the ultimate performance car. A supercar like no other, it's powered by a twin-turbocharged V6 hybrid engine that produces 581bhp and 645Nm of torque. Power gets sent to all four wheels through a 9-speed Dual Clutch Transmission. It's capable of 2.9 seconds from rest to 62mph and lives to dominate the road and track.
The beauty of the NSX is its exclusivity. This is a rare supercar with serious pedigree, building on the reputation of the original NSX produced in 1990. The NSX is beautiful, devilishly fast and built for the modern world with its hybrid powertrain. It can even run on electric power alone for a few miles. If you have the desire to own the rarest, most exclusive Honda ever created, jump right in. You'll love it.
Design
The NSX was designed in a wind tunnel to be as aerodynamic as possible. It is crafted to perfection and is Honda's first-ever handcrafted supercar. It is built to perform and made to put a smile on your face with a heart of gold and fire.
Drive
The twin-turbo 3.5 V6 engine is paired with three electric motors (one at the rear, two at the front) for blistering performance. The acceleration is electrifying, and the handling is just as addictive. This is a supercar engineered for speed.
Practicality
The NSX is a two-door, two-seat supercar. It's as practical as you'd expect. The boot is big enough for your shopping and a weekend bag though with its 125-litre load volume. That's enough for a weekend getaway or road tour.
Living with it
Despite its electrifying performance, the NSX is a refined supercar when cruising. It's insulated and the adaptive suspension soaks up bumps well. The 9-speed DCT is excellent and there's four drive modes (Quiet, Sport, Sport+, Track) to toggle.
Honda NSX Interior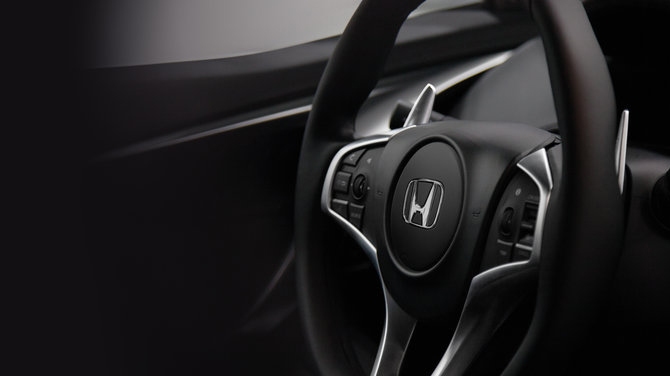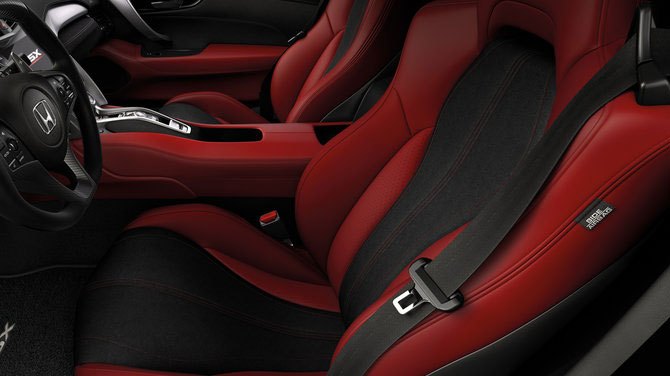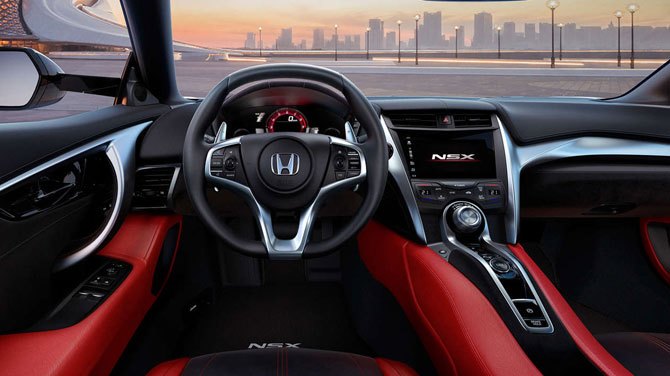 Honda NSX Colours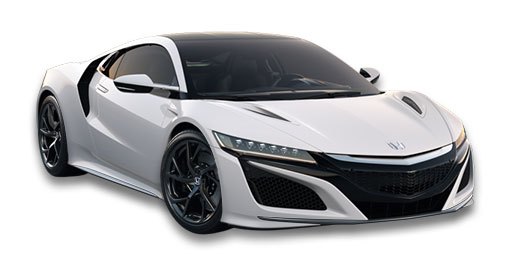 130R White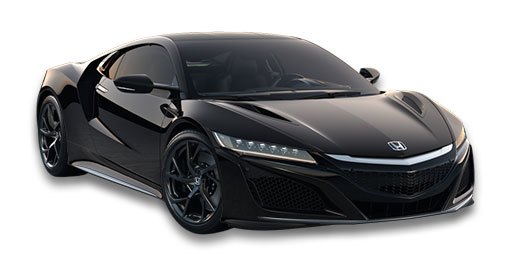 Berlina Black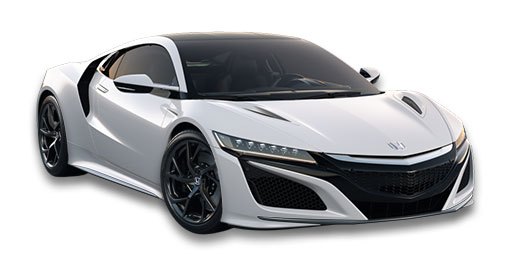 Casino White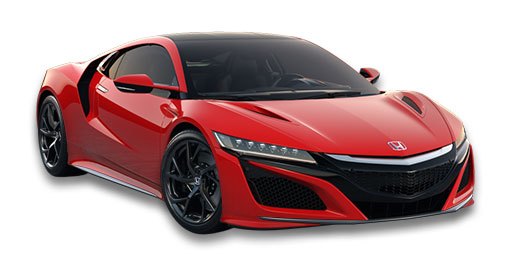 Curva Red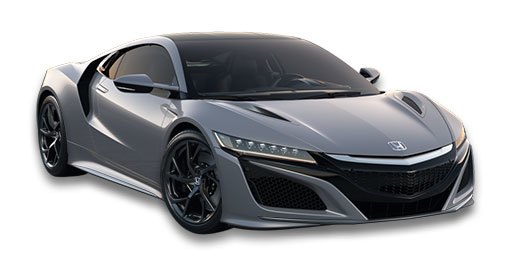 Source Silver Metallic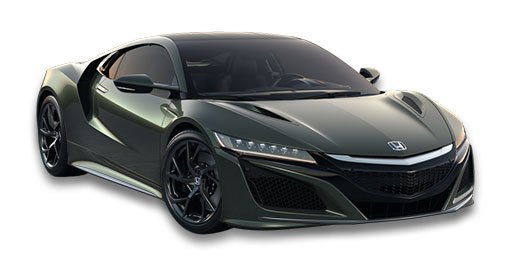 Nord Grey
Nouvelle Blue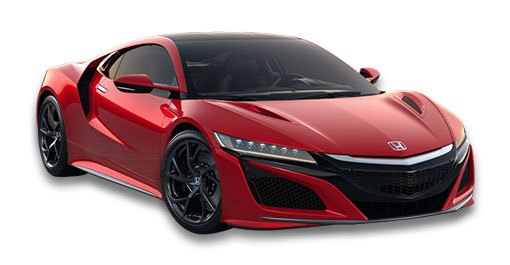 Valencia Red